Release date for LVE 15 is March 28.
As we can see from this picture, the cover for the last of the LVE's that complete the re-release of The Ultimate Edition, is celebratory.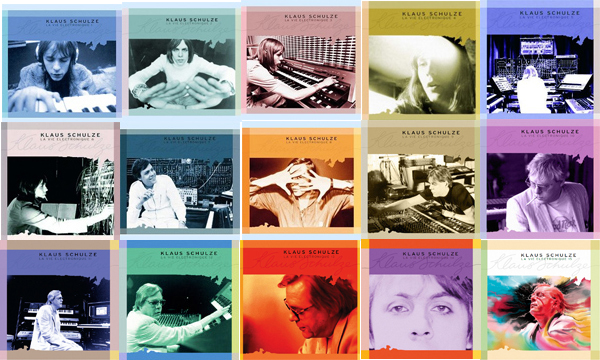 There will also be an additional 5-CD set released in autumn this year, with bonus material. I look forward to that.
In other news:
klaus-schulze.com wrote:
The KS Circle #201
Issue #201 has been posted to all Circle members. It contains:
A long answer to some questions
Some 'unpublished' photos
"Radio 1" e.m. poll for the year 2013
Not everyone can be a 'Circle' member
The coming releases
Why so few reactions?
Julia's KS drawing
...and more.
About "Not everyone can be a 'Circle' member":
I have not read this issue, but reports from others that have tried to join should tell its tale. Some have got rude answers, saying that they are not wanted as members etc.
Well, what the problem with Klaus Mueller is I don't know. But I guess he is not for everyone to understand.